Your Photo Geek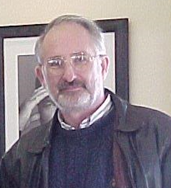 Gary McKinley,
We all have passions which can vary in quantity, quality, enthusiasm and actual accomplishment.  I have been blessed to have passions that have given me a great opportunity to do things that I love and enjoy: Cars, Travel, and Photography.
My wife and I are the proud owners of a GT Mustang, black on black, which is our "date car" and we have taken it to a few car shows.  Over the years we have owned three 442s, a 289 AC Cobra and MK 2 Sunbeam Tiger.
Our travels have taken us all over the world, always with cameras to record memories to share with family and friends.  Being a true "motor head," I must admit that automobile photography gives me the most pleasure.
As you can see, the cars, travel and photography all tie together.  I have had the pleasure of photographing for national magazine covers and had postings in the New-Press locally. The work that I am doing at the car show is all from a medium format digital camera.
I am very pleased and honored to work with participants at Cool Cruisers of Southwest Florida.  I look forward to meeting you and photographing your ride.
Gary McKinley's photos from the Miromar Outlets Cruise-In on May 7, 2023
Mike Cox 1932 Ford Coupe
1969 Jaguar XKE
Jim & Pat Talaga 1942 Woodie
1932 Mercury Coupe
Francis & Nicole Jones 1934 Reo Pick-Up
1970 Plymouth Roadrunner Superbird
Plymouth Road Runner
John Ferber 1958 Plymouth Fury
Gerry Lockhart 1963 Dodge Retro-Mod
1971 De Tomaso Pantera
Gerry Lockhart 1953 Chevy

Anthony Paolercio 1969 Mercury Cougar Eliminator   Click here to view–>  Cougar Eliminator history
Sandy Berman 1933 Ford 3-Window Hiboy Coupe Hot-Rod
1958 Chevy Corvette Resto-Mod
Ron and Gloria Williams 1953/2023 Corvette  Commemorative Edition
Tom and Dianne Moore 1969 Mustang Click here to see details
Ken Locke 1934 Ford Roadster