Weekly Events
Effective Saturday May 9, 2020 at 9:00 AM  to 11 AM the Cruise-In at Stock Plaza will be back on our weekly agenda.  Please join us in restarting our Classic Car Events and the process of Making the Cool Cruisers Great Again.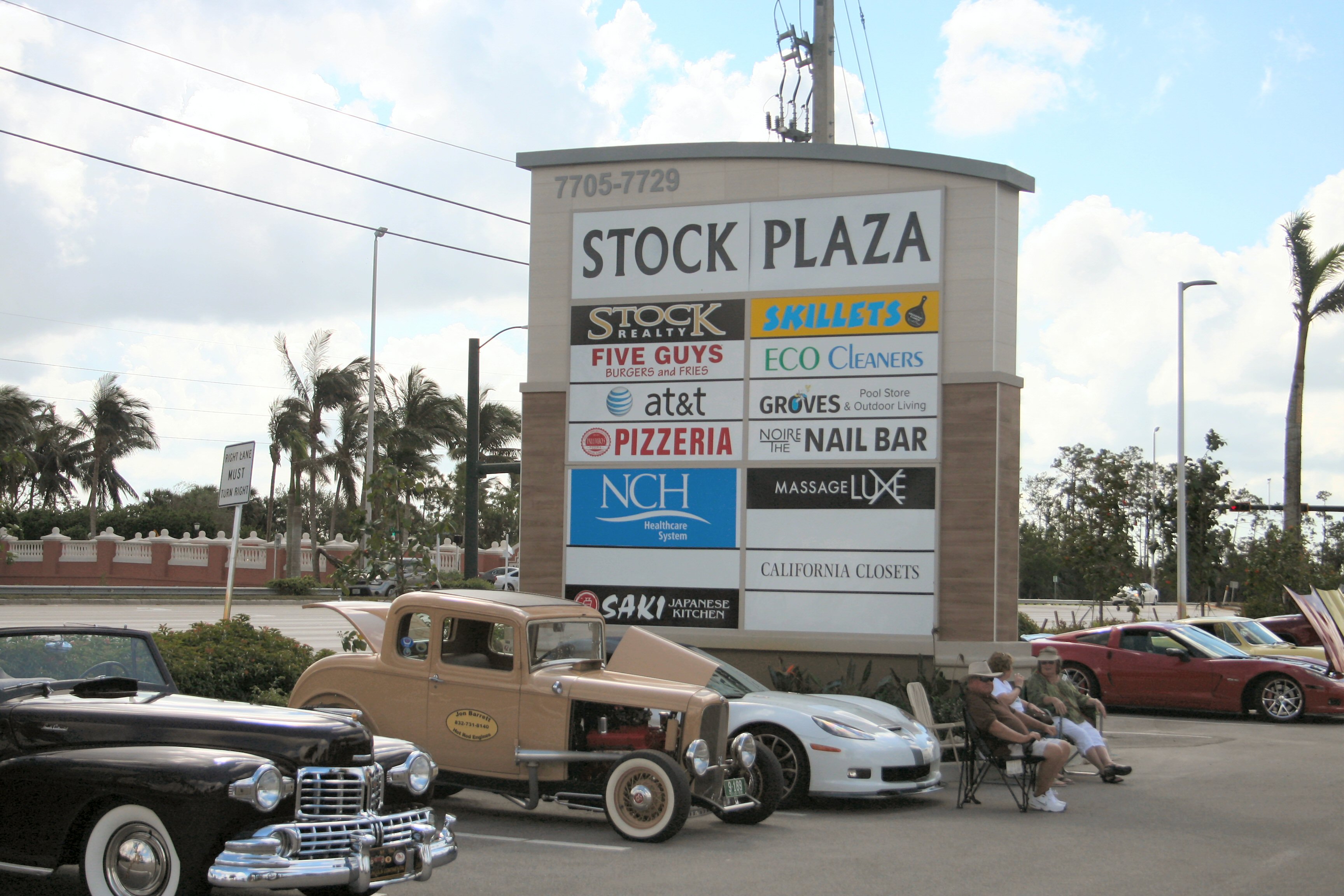 Please be advised the follow guidelines will apply to this Event until further notice:
Individuals older than 65 years of age with a serious underlying medical condition (such as chronic lung disease, moderate-to-severe asthma, serious heart conditions, immune-compromised status, cancer, diabetes, severe obesity, renal failure and liver disease) are urged to stay at home.
Practice social distancing, as the virus is most under close, sustained contact. If you are around other people, try to maintain 6 feet of separation.
Avoid hugs, handshakes, large gatherings and close quarters.
Avoid touching eyes, nose and mouth.
Cover your cough or sneeze with your elbow or a tissue and dispose of the tissue.
If you believe you are infected with COVID-19 or feel sick, contact your health care provider immediately and stay home.