Cool Cruisers, please see below pictures from this week's (our second session) of YCDIA.  Your generous donation allowed us to impact two groups of girls, so far, this summer (we have one more session on July 13-15th).
Thank Cool Cruisers – your donation has made a tremendous difference in their lives.
Sgt. Karen Eggleston-Negron #3158, M.A.A.
Collier County Sheriff's Office Youth Relations Bureau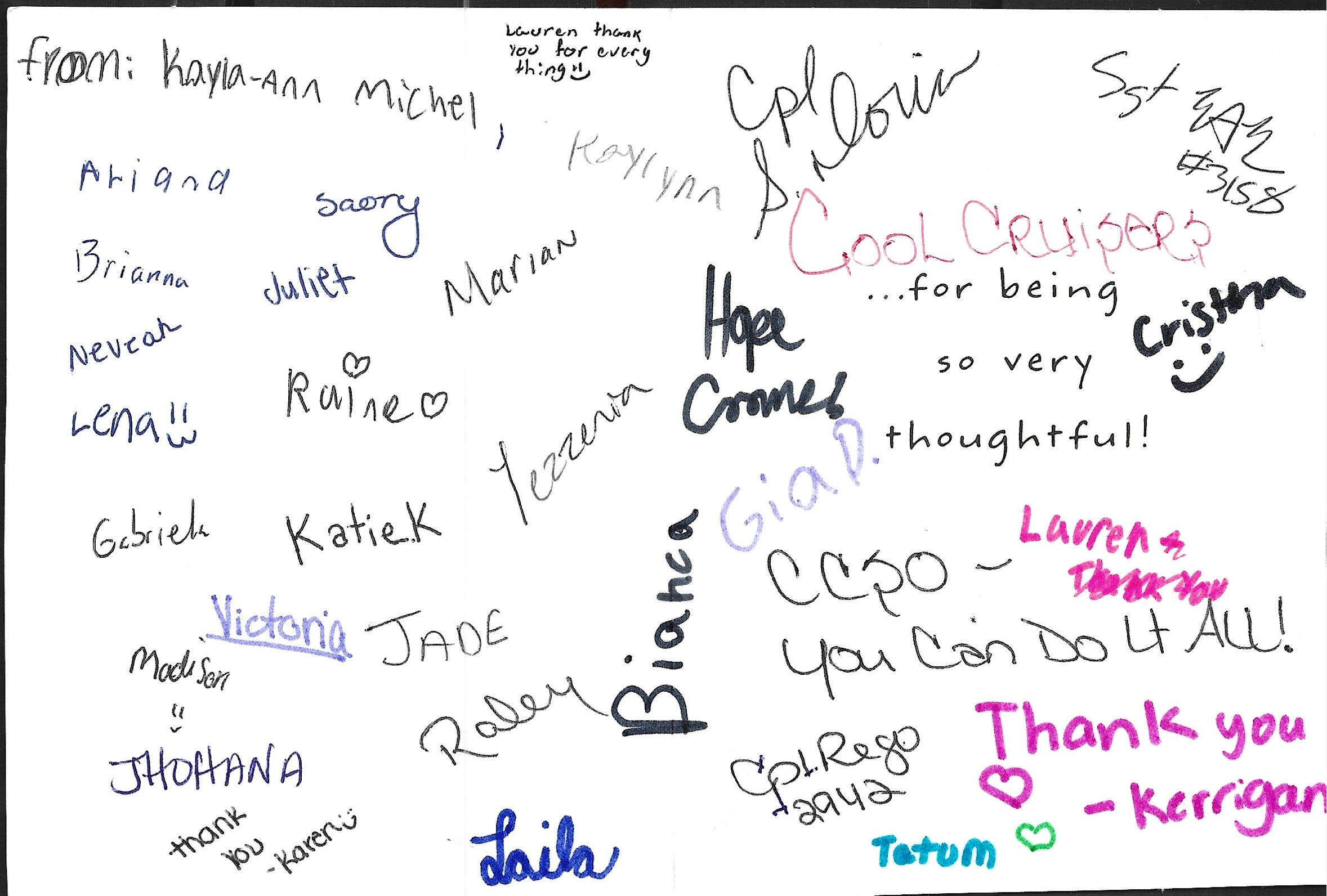 Attached are photos from the second session of Youth Relations Bureau fifth grade girl empowerment program-You Can Do It All!  This three day program showed the sixteen attendees many different things.
On day one, the girls were instructed about the importance of self-esteem, physical and mental strength, healthy stress coping techniques, maintaining a healthy diet, self-defense moves, hands on CPR, and much more.  The girls got to eat lunch at Seasons 52, met the chef and toured the kitchen.
On day two, the girls got to paint a piece of pottery at Cone 06 Pottery Painting before going to LuLu's Kitchen for lunch.  The girls headed to St. Matthew's packing facility where they spent the afternoon helping to pack boxes of meals for those in need and learned the value of giving back to the community you live in.  The girls packed ten pallets worth of food which feeds 3,400 people!
On the third and final day, day three, the girls learned more with the deputies and had a presentation from Women's Shelter on bullying and having healthy friendships.  The girls had a wonderful meal at LuLu's Kitchen and then met with the staff, toured the facility, and spent the afternoon making healthy snacks for when they get home from school.
The Charity Committee
Don Achin – Chairman                                                                                                                                     WJS